Italian Renaissance Viols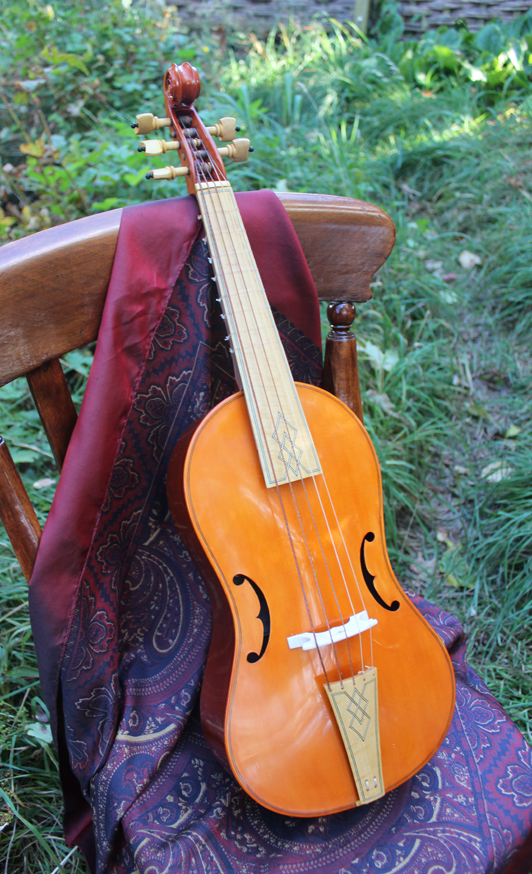 The Italian Renaissance was a period of rapid development both in the arts and also in technology. Musical instruments of course represent both aspects of this explosion of creativity. Viols from this period are very diverse, from the earliest paintings of instruments which can definitely be categorised as viols, to surviving examples of sophisticated instruments with violin-like arching of both their fronts and their backs. These viols have plain gut strings throughout (loaded gut bass strings may also be a possibility).
The Philip Thorby Project
Over the last four years I have had the unique opportunity, and tremendous learning experience, of working closely with early music pioneer Philip Thorby in the development and making of a unique set of five new viols. These viols have been based on four surviving originals:
a treble by Giovanni Maria da Brescia, in the Ashmolean Museum, Oxford,
a tenor by Antonio Brensio, in the collection of the Castello Sforzesco, Milan,
a bass, also by Brensio, in the Museo Civico, Bologna,
and an anonymous great bass, in private ownership in Genoa.
All of these viols were made by high status master makers working in the cultural centres of Northern Italy during the second half of the sixteenth century.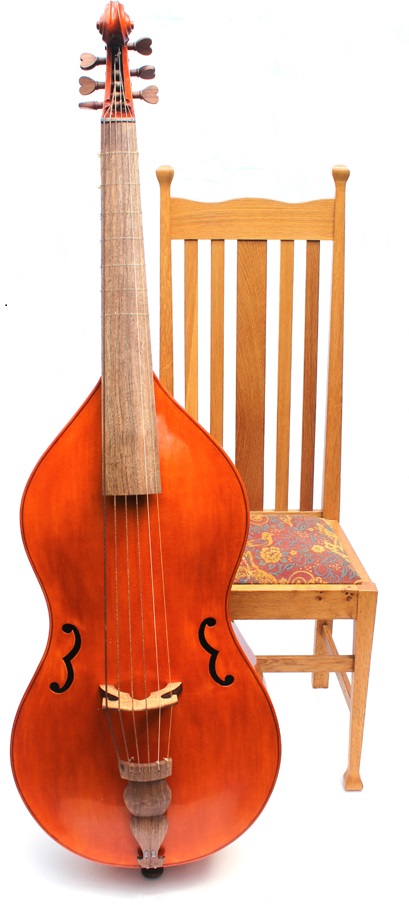 The viols do not exactly match each other, but they have certain elements of their designs in common that bring them together as a family: they are all "guitar" shaped, they all have fully carved "violin-type" fronts, and all except the treble also have arched backs. They have proved to work well in consort with each other, and make a luminous, somewhat reedy, but fundamental-rich sound that particularly appeals both to Philip and myself, and which he will make use of in forthcoming recordings and performances with his group "The Intrepid Academy".
A huge thank you for the new viol. It is a complete joy to play, to handle, and to sit and gaze at. Philip Thorby

The picture at the top of this page shows a five string treble viol, after the style of one made by Giovanni Maria da Brescia in Venice before 1590. The original is in the collection of the Ashmolean Museum, Oxford.
The second picture shows a great bass viol in A, after an anonymous sixteenth century Italian instrument now in a private collection in Genova.
The third picture is of a bass viol after Antonio Brensio, and the last picture is a bass after Gasparo da Salo.